Kim Sheffield
Integrity Personal Insurance Agent
Kim Sheffield was one of the first additions to the Integrity Personal Insurance family. A graduate of Texas State University, Kim has developed an incredible knowledge of the insurance industry and a real heart for helping our clients. Her greatest passion, however, is her family which is made up of her husband of 13 years and two beautiful daughters. Along with spending time with friends and family, Kim, loves reading, exercising and getting involved with her local church. We are lucky to have her on the team and love her incredible passion for those around her.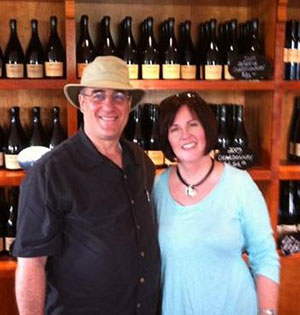 Melissa Fruscella
Integrity Personal Insurance Agent
Melissa Fruscella is one of our finest insurance advisors we have at Integrity Personal Insurance. To say she has a heart for helping people would be a massive understatement. She has been recognized many times by clients as being a vital step in their desire to achieve financial peace. We always joke that she is the only salesperson we know that receives thank you cards from clients. When she is not staying busy with insurance she is spending time with her family, which includes her husband and two daughters. Also, included in this mix are her two dogs: Beamer (the biggest Golden Retriever you have ever seen) and Mr. Beau Fue (A Bischon Frise). Her strong desire to truly bless those around her not only helps her clients with their insurance needs, but they usually wind up finding a new best friend.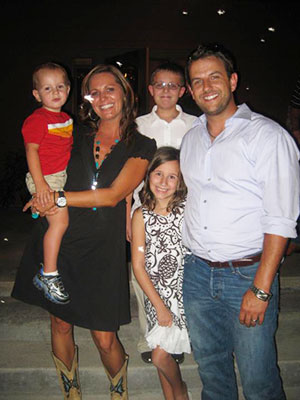 Aaron Johnson
Integrity Personal Insurance Agent
Aaron Johnson is one of our most knowledgeable commercial insurance agents. He is a graduate of the University of North Texas. His clients appreciate his hard work ethic and honesty. Aaron is a straight shooter and will help an owner find the right solutions for insuring their business and protecting their bottom line. While he has experience writing many different types of industries he is a specialist at the small to medium sized companies that are not getting the personal attention they need from other insurance brokers. He has been a part of legislative decisions regarding workers comp and has proven his knowledge of the industry time and time again. He spends most of his free time with his wife, and three kids. He enjoys hunting, fishing, and just about anything outdoors. No matter what your business insurance needs, Aaron Johnson can provide you with the most comprehensive coverage for the best rate.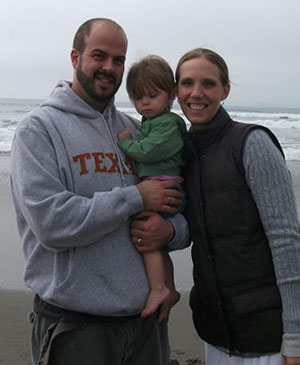 Kristi Dyer
Integrity Personal Insurance Agent
Kristi Dyer came onto the Integrity team and immediately made an impact with her great attitude and wonderful personality. A graduate of the University of Wisconsin, Kristi has worked in the financial service industry for many years. Her love for helping people makes her a perfect fit for the entire Integrity team. When she isn't helping people with their insurance needs, she is spending time with her husband, and daughter. She is an active member in Imago Dei church, and enjoys volunteering (Habitat for Humanity), camping, and pretty much anything outside. When you talk to Kristi you will certainly see the passion she has for those around her.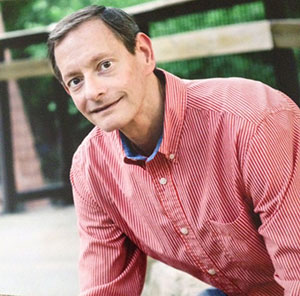 Lee Siegel
Integrity Personal Insurance Agent
Lee Siegel is out most tenured insurance consultant at Integrity. A graduate of Penn State with a master's degree from the University of Pittsburgh, Lee is an extremely bright individual and is very competent in all things insurance. He began his career in 1993 in the insurance industry and the team at Integrity is lucky to have his industry knowledge and sense of humor around the office. He has a passion for coaching individuals on their policies and policy language. In his spare time he enjoys time with his daughter and taking his 3 dogs to the dog park on weekends. He is an avid scuba diver and loves watching Plano High School football.
Lisa Hodges
Integrity Personal Insurance Agent
Lisa Hodges started in insurance in 1999 and out of the gate had unparalleled sales success. You can tell by speaking with her, that her gift is the art of conversation and making anybody laugh. With her longevity in the industry you will see how competent she is in product knowledge, claims scenarios, and how our unique process works. We feel so very lucky to have her apart of the team. With her husband, they have two sons, one works for Parker County and the other is a Marine living in California with his new wife. She is active in Alsbury Baptist Church and loves to volunteer at the Union Gospel Mission serving the homeless people of Fort Worth. She enjoys bowling league on Thursday nights, early morning walks and getting together with her growing family.
Casey Nelson
Integrity Personal Insurance Agent
Casey joined Integrity in 2015 when he opened the first out-of-state branch in Michigan. Now as a Texas Agency Principal, Casey works diligently to make sure Integrity exceeds client expectations at every turn. After graduating from Western Michigan University, Casey moved to the great state of Texas to teach and coach at Sachse High School. His experience as a teacher has helped Casey educate clients so that they can make informed insurance decisions to protect their family. He loves every minute he spends with his beautiful wife and two daughters at home. Casey spends his free time coaching t-ball, golfing, and swimming with his family.