I got a phone call from a client recently who was standing in his living room bailing water. He had gone out of town the day before and came home to several inches of water throughout his house. Basically, everyone's worst nightmare.
If you've ever been in a similar situation I'm sure your first thought was to call your insurance company and begin filing a home claim, but I would advise you to do a few other things first.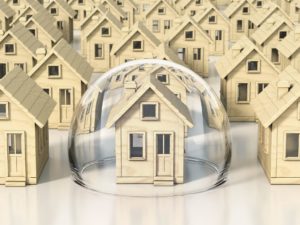 In any type of situation involving a water leak or fire, your very first call should be to a restoration or remediation company. Especially with water damage, your first priority should always be to limit the damage.
The longer water sits, whether it's underneath your flooring or inside your walls, the more damage it causes.
A restoration or remediation company will not only be able to limit the damage, but they will also be able to give you an estimate for repairs to make sure that it is worth filing a home insurance claim.
For any type of damage, from a hail storm knocking some shingles loose, to a tree falling on your shed, I recommend calling a contractor to get an estimate for repairing the damages before filing an insurance claim.
Any home insurance claim, even if the insurance company ends up not paying anything, can negatively impact your home insurance rates in the future. So you want to be sure that the damages will go above and beyond your deductible before filing a claim.
With that being said, if you have an independent agent (like us here at Integrity Personal Insurance) it is always a good idea to give them a call to keep them in the loop.
Get quote now by clicking here.
Feel free to reach out if you have any insurance questions:
Dalton McConnell
972-930-7086 x111
d.mcconnell@insureintegrity.com